How We Started
We began in 2000 creating online games. Our timing was impeccable. Just as the dot com bubble burst, we launched two games that gained popularity but also snowballed in expense. Investors stopped funding projects like ours so we changed focus and started working for clients just like you. So now over a decade later, we continue to support great clients with their projects in all sorts of industries. You might not have been wondering but people usually think it's cool to know our company name ("Wet Sand") is actually created from the rearranged letters of our first names "Stew" and "Dan".
Stewart Chong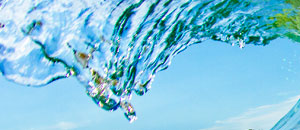 Stewart has an eye for clean and useful design. He hates frustrating websites and has a long bookmark list of sites that do it wrong & right. Stewart can usually come up with a better way of doing almost anything.
After leading the Stanford University men's volleyball team to a championship in 1997, Stewart graduated with a degree in environmental civil engineering. Then he returned to Hawaii and worked on Kaho'olawe looking for unexploded bombs.
When not in front of a computer, Stewart can be found driving his kids around town or playing beach volleyball.
Dan Dorszynski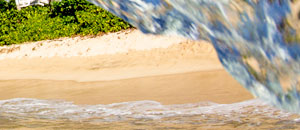 Dan loves coding and prototyping. He can problem solve with the best of them. After years of dealing with muscular dystrophy there is no challenge too big. He's flexible and accommodating, smart and efficient.
A 1997 graduate of Stanford University, Dan became a certified Java programmer shortly after graduating and hasn't looked back. He has created most of Wet Sand's code archive and can work in just about any programming language there is.
Aside from programming like a crazy person, Dan has played professional wheelchair tennis (horribly) and traveled the world, laptop in tow, servicing clients while halfway around the world or right next door.
Support
When necessary we employ a support staff of designers, writers, coders, photographers, and marketers from our network of expert colleagues. Every project is different and the talent pool we bring together works specifically for the project at hand. Overall this saves our clients money since we keep our machine lean and mean.